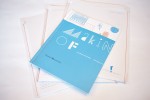 PHEONIXMOTION is a unique combination of the haptic qualities of uncoated paper with the perfect visual appearance and printability of coated paper. This premium coated fancy paper is the best method to present high quality messages elegantly on paper .
Finsh: Coated fancy paper
Characteristics: Surface enhancement for excellent print quality and superior ink hold out
Applications: Brochure, Annual Report, Direct mail, Certificate, Invitation card, etc.
| Code No. | Sub. Weight | Color | Finish | Size | FSC™ | Recycled | Low carbon |
| --- | --- | --- | --- | --- | --- | --- | --- |
| #MT115WT-1F | 115 gsm | Snow White(Xenon) | Smooth | 900x640mm | | - | - |
| MT135WT-1F | 135 gsm | Snow White(Xenon) | Smooth | 900x640mm | | - | - |
| #MT150WT-1F | 150 gsm | Snow White(Xenon) | Smooth | 900x640mm | | - | - |
| MT170WT-1F | 170 gsm | Snow White(Xenon) | Smooth | 900x640mm | | - | - |
| MT250WT-2F | 250 gsm | Snow White(Xenon) | Smooth | 1020x720mm | | - | - |
| #MT115NA-1F | 115 gsm | Natural White(Xantur) | Smooth | 900x640mm | | - | - |
| MT135NA-1F | 135 gsm | Natural White(Xantur) | Smooth | 900x640mm | | - | - |
| #MT150NA-1F | 150 gsm | Natural White(Xantur) | Smooth | 900x640mm | | - | - |
| MT170NA-1F | 170 gsm | Natural White(Xantur) | Smooth | 900x640mm | | - | - |
| MT250NA-2F | 250 gsm | Natural White(Xantur) | Smooth | 1020x720mm | | - | - |
FSC

™

Mix
Elemental Chlorine Free (ECF) /
Totally Chlorine Free (TCF)
Acid Free
Lignin Free
ISO9706
BgVV
DIN6738